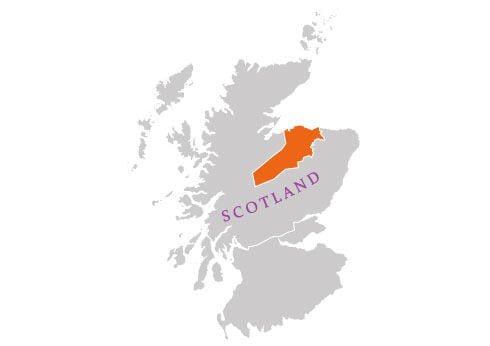 Speyside
Single Malt Scotch Whisky
Geographically, Speyside is a region in Morayshire within the Highlands of Scotland. For whisky purposes, it is distinguished as a sub-region of the Highlands due to the concentration of distilleries in the area and some stylistic similarities between them.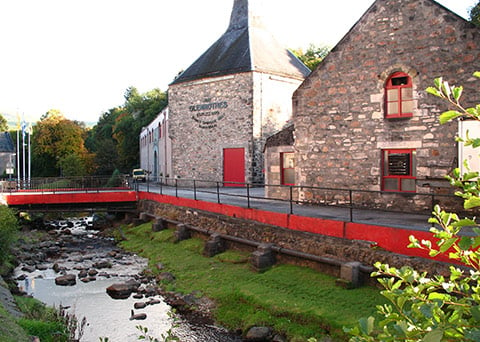 Glenrothes Distillery makes textbook Speyside whisky
Wild beginnings
Following the Excise Act of 1823, the first licence to legally distil whisky in the Highlands was granted in 1824 to George Smith and his son John Gordon Smith of the Glenlivet distillery in Speyside. For many years afterwards, George carried a pair of hair-trigger pistols to protect himself and his family from reprisals by illicit distillers. John made do with a cutlass.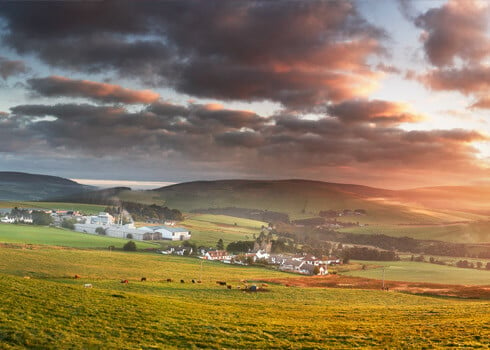 Speyside is home to more whisky distilleries than the rest of Scotland
Famous name
Glenlivet's popularity was such that in the early days of whisky, dozens of distilleries had a 'Glenlivet' suffix appended to their names by owners or bottlers at some point. Notable culprits included Macallan-Glenlivet, Glenfarclas-Glenlivet and Aberlour-Glenlivet.
Speyside or Highland?
Historically, there was some debate over which Highland distilleries qualified as being in Speyside. Many famous Speyside distilleries, including Dalwhinnie and Macallan, still label themselves as Highland on their packaging, leading to some confusion among whisky fans.
To clear the matter up, the Speyside region was defined in The Scotch Whisky Regulations 2009. Under the new regulations, distilleries including Glendronach, Ardmore, Tomatin, Macduff, anCnoc and Royal Brackla, previously considered by many to be Speyside distilleries, became officially classed as Highland.
Did you know?
Glenfiddich is the

world's best-selling

single malt. Glenfiddich, Glenlivet and Macallan make up one-third of the entire single malt market.
Diageo's Roseisle distillery, which opened in 2009, is Scotland's

largest

distillery with a capacity of 12.5 million litres per year.
Between them, the active Speyside distilleries account for

more than 60%

of Scotland's single malt whisky production.
Typical Character and Style of Speyside
Apple

Vanilla

Oak

Malt

Nutmeg

Dried Fruit
Distilleries in Speyside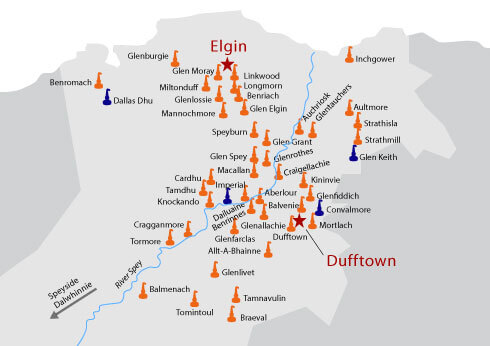 Close
Price Range
Bottling Status
Distillery/Brand
Age
Vintage
Cask Type
Bottler
Series
Strength
Size
Single Cask
Limited Edition
Flavour Profile
Colouring
Certification
Sustainability