Sloe Gin
Traditionally drunk neat, sloe gin also makes a great alternative to a classic Kir – just add a splash to a glass of sparkling wine. Alternatively, it will bring a rich fruitiness to cocktails, and makes a fine accompaniment to cheese.
How to make sloe gin
There's no secret sloe gin recipe: the best producers will ensure that the sloes and gin are allowed to macerate for as long as possible – a matter of months, not weeks. Sloe gin should balance the tart fruitiness of the sloes with sweetness from the sugar; you may pick up a rich almond note, too, as the gin extracts flavour from the stones.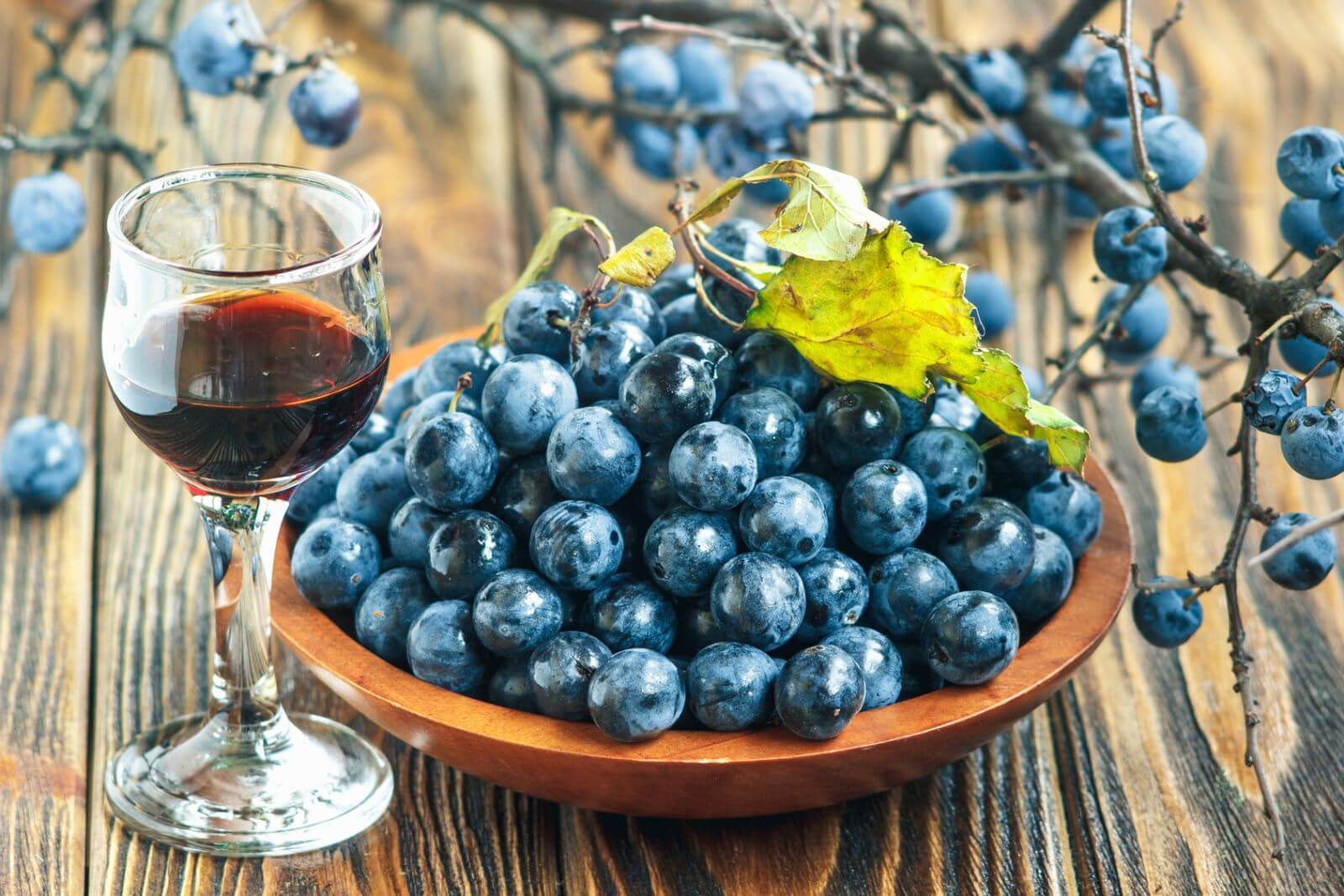 Sloe Berries, the raw ingredient behind Sloe Gin.
How to drink sloe gin
Sloe gin is delicious drunk neat, or with a cube of ice when the sun is out. But it also adds a rich fruitiness to your favourite gin cocktails. Try it in a Negroni for a burst of fruit, or maybe a French 75 to add a layer of rich complexity. Sloe gin cocktails are definitely worth a try!
Our Favourite Sloe Gin Recipes
In the warmer months, a sloe gin fizz really hits the spot. It's light, fruity and refreshing – this is how you make it:
put a single shot of sloe gin and another of dry gin in a cocktail shaker
add 25ml of lemon juice and a dash of sugar syrup
shake over ice, pour into a Champagne flute, then top with sparkling wine.
And in autumn or winter, try a Sloe Gin Negroni – a fantastic combination of two types of gin, plus Campari and sweet red vermouth
pour 15ml each of sloe gin, dry gin, Campari and sweet vermouth into an ice-filled rocks glass
stir for 30 seconds and garnish with a thick slice of orange peel.
When to Drink Sloe Gin
Sloe gin is a versatile drink. Traditionally it is drunk in the colder months, as a delicious aperitif or post-dinner treat; it's also a great thing to fill a hip flask with when setting out on a winter walk. But when the sun comes out, try drinking sloe gin long with your favourite mixer – it's rich and fruity enough to deliver a big blast of flavour.
Typical Character and Style of Sloe Gin
Cherry

Pomegranate

Raspberry

Almond
Close
Price Range
Bottling Status
Brand
Country
Flavour
Strength
Limited Edition
Colouring
Certification