Pineau des Charentes, Floc and Ratafia
Pineau des Charentes was first made 400 years ago, the result of a happy accident when fermenting grape juice ('must') was poured into a barrel containing Cognac eau-de-vie by mistake.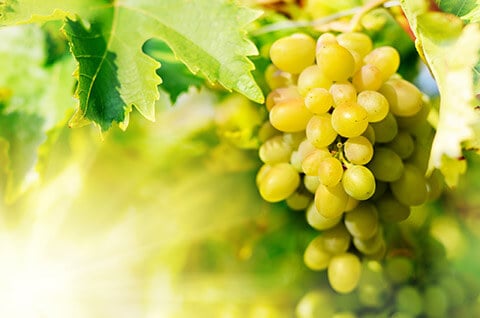 Pineau des Charentes and ratafia are made by adding grape brandy to unfermented grape juice
Technically a 'vin de liqueur', Pineau is made in white, red and rosé versions. The white (the most popular style) is usually made with Colombard, Folle Blanche and Ugni Blanc, while red and rosé Pineau uses Cabernet Sauvignon, Cabernet Franc and Merlot – the classic red Bordeaux grape varieties.
The white (and most popular) version is usually made with Ugni Blanc, Colombard or Folle Blanche, and is characterised by notes of figs, prunes, vanilla and walnuts. Red and rosé Pineau uses the familiar Bordeaux varieties of Cabernet Sauvignon, Cabernet Franc and Merlot, and offers aromas and flavours of forest fruits, cherries, liquorice and almonds.
Typical Character and Style of Pineau des Charentes, Floc and Ratafia
Close
Price Range
Region
Producer
Country
Style
Age
Vintage
Certification