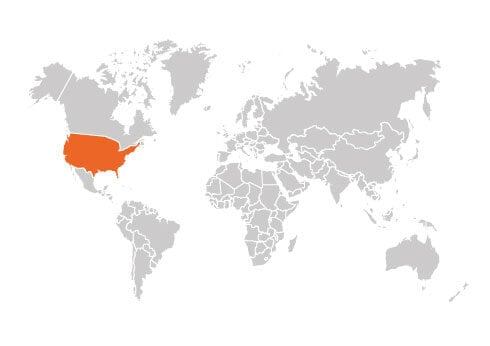 Other American Whiskey
American culture is suffused with the creation of booze, from the moonshiners of the Tennessee hills to Jack Daniel's 12m cases of annual sales. Now a new generation of craft distillers is bringing the imagination and innovation back to American whiskey production.
East to West
From Nantucket Island off Cape Cod in the east to the winelands of California's Napa Valley, craft distilleries are now everywhere in the US. Their number changes by the day – roughly 500 in early 2014 – and their upsurge has brought spirits production back to states including New Jersey and Arkansas for the first time since Prohibition.
Virginia, Montana, Colorado, Texas, Oregon, Illinois, Wisconsin, Maine and Utah – it would almost be easier to name the states where craft spirits aren't produced. Many have their roots in the burgeoning craft brewing business, sharing the philosophy of reclaiming what was once a small-town or rural craft from the dead hand of big business.
Rules? What rules?
In the process, many have deliberately eschewed the conventional template of just making bourbon, or a tastealike product, allowing their imaginations free rein and concocting experimental liquids that play around with obscure cereal types, bizarre smoking processes – see examples from Corsair and Balcones, for instance – and accelerated maturation techniques.
The latter, along with the practice of selling unaged 'white dog' spirit, was born of necessity as much as creativity: it costs a lot of money to set up even a micro-distillery, and only the privately wealthy can afford to wait years for their whiskey to mature. For the same reason, many of these guys are making gin, vodka, absinthe – anything you can put through a still, bottle and sell.
The results in whiskey terms are a truly eclectic range of products, from new takes on bourbon (Balcones, Hudson from Tuthilltown, New York) to esoteric blends of whiskey such as High West Campfire, which combines straight bourbon and rye from Utah with a peaty Scottish single malt. And, if it tastes good, why not?
Did you know?
in 2010, there were 250 or so

craft distillers

operating in the US; by early 2014, that number had doubled to an estimated 500-plus
the definition of 'craft distiller' is nebulous: the American Craft Spirits Association says total production shouldn't exceed

750,000 proof gallons

; the American Distilling Institute sets an annual sales limit of

52,000 cases

Balcones founder

Chip Tate

studied physics, philosophy and divinity before an interest in cooking and baking led him into brewing – and then distilling
Close
Price Range
Bottling Status
Region
Brand
Type
Age
Vintage
Cask Type
Series
Strength
Size
Flavour Profile
Colouring