Liqueurs
What is Liqueur? For most people, a liqueur (not to be confused with 'liquor') is little more than a brightly coloured cocktail ingredient or something that is drunk after a meal as a digestif. However, the truth is that there is a fascinating variety of drinks encompassed in this most diverse of categories.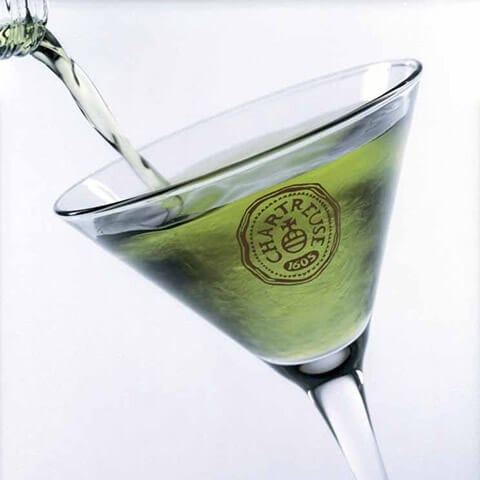 There is a bewildering array of liqueurs available
To be classified as a liqueur a drink must:
Be based on a spirit - liqueurs can be made with everything from vodka through tequila to brandy, rum or whisky.
Contain additional flavourings, the most common being fruits, spices and herbs although many other ingenious ingredients are used.
Be of 15% alcohol by volume and have at least 100g of sugar per litre (this is a requirement of European law)
Historically, the credit for the development of liqueurs goes to the monks of the late Middle Ages and the Renaissance, who created various tonics and beverages to promote health by experimenting with different combinations of roots and herbs mixed with a spirit base.
Many of those products have survived to this day, with Chartreuse and Benedictine being perhaps the best-known examples of the type, although other more obscure examples such as Elixir d'Anvers still exist.
These products were believed to possess medicinal or restorative qualities, and most liqueurs were marketed in this way until the emergence of the cocktail scene in the 20th century. The traditional heartlands for liqueurs are:
Netherlands, where Bols has developed into a worldwide brand with a huge range of fruit-based liqueurs
France, the home of several of the world's most famous liqueurs including Grand Marnier and Chartreuse
Italy, where nut liqueurs like Amaretto and Frangelico are still incredibly popular. Sambuca has already become an international favourite.
Whether created by infusion, maceration or a simple re-distillation of ingredients with neutral spirits, liqueurs have gone from strength to strength in the last century or so. With the timeless appeal of classic old liqueurs and new products and cocktails always appearing, the liqueur category is built on solid foundations - but retains a dynamic cutting edge.
Close
Price Range
Bottling Status (1 selected)
Type
Brand
Country
Style
Flavour
Age
Strength
Size
Single Cask
Colouring