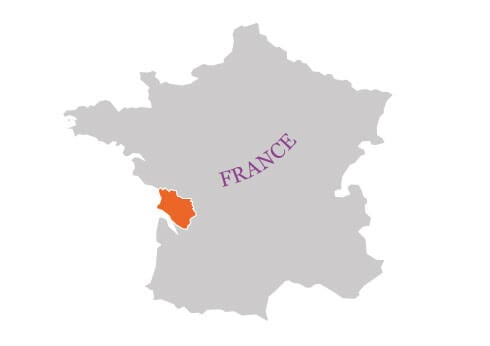 Cognac
Our selection contains a range of expressions from independents like Hine and Frapin as well as the so-called 'big four' houses of Hennessy, Rémy Martin, Martell and Courvoisier.
Hennessy
You don't get far in Cognac before the name Hennessy comes up. Richard Hennessy first arrived in France in the 1760s, looking to source brandy for sale in Cork and Dublin. In 1788 he founded what would become the largest and most successful house in Cognac.
Shop all Hennessy
Rémy Martin
Monsieur Martin was a wine grower who moved into the Cognac trade in 1724. Unlike the other big houses, Rémy Martin exclusively works with eau-de-vie originating in Grande and Petite Champagne – the top growing areas in the region.
Shop all Rémy Martin
Martell
One of the most influential houses of the last 300 years, Martell was family owned until the 1980s. Since the beginning, it has focused on elegant, dry Cognac with a nutty character attributable to eau-de-vie from the Borderies and Fin Bois regions.
Shop all Martell
Courvoisier
The youngest of the big four, Courvoisier was founded in Paris as a wine and spirits merchant in 1809 and only moved to the Cognac region in 1828. Unlike the rest of the big houses, Courvoisier doesn't own any vineyards and only has a very small distilling operation. Instead, the company works with producers across the region, giving it a wide range of eau-de-vie to work with.
Shop all Courvoisier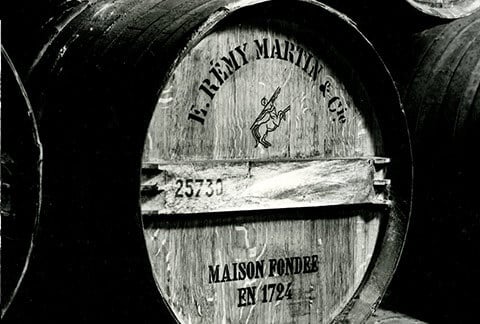 Cognac vs Brandy
Brandy refers to any spirit made by distilling fermented fruit. Various forms of brandy are produced around the world but Cognac can only be produced in its namesake region of southwestern France, from grapes grown in one of its six sub regions. Strict laws regulate the production and sale of Cognac to preserve the character and identity of this unique spirit.
Once Upon a Time in France
For many years the pale, acidic wines born of Cognac's chalk soil and cool climate were considered inferior to those from Bordeaux and Burgundy. But the arrival of the pot still in the region in the 17th century showed that they were perfect for making brandy. The nearby port of La Rochelle helped to bring early Cognac to customers in Britain and the Netherlands.
Robust sales and the growing reputation of these spirits attracted newcomers to the region, eager to make their fortunes in distilling. Many of the biggest names in the business today arrived there in the mid-18th century, including Englishman Thomas Hine and Irish-Born Richard Hennessy.
How Is Cognac Made?
In the simplest terms, Cognac is made by distilling wine in copper pot stills similar to those used in the manufacture of malt whisky. Stills are used first to produce a low-abv distillate known as 'brouillis' and then a second time to produce clear, intensely aromatic eau-de-vie. This new spirit is then filled into a French oak cask and matured for a minimum of two years before earning the Cognac classification. The cellar masters of Cognac combine casks to create complex blends with complimentary and contrasting flavours.
It All Starts With Grapes
The Appellation d'Origine Contrôlée established in 1909 designates eight grape varieties for Cognac production. Just one of these, Ugni Blanc, covers 98% of vines in the region, but each is capable of producing the kind of low-ABV, high-acidity white wine necessary for good eau-de-vie.
Ugni Blanc
Almost all modern Cognac is made from this relatively hardy, Mediterranean grape known as Trebbiano in its native Italy. In the relatively temperate climes of southwestern France it matures slowly, retaining its all-important freshness and acidity.
Folle Blanche
The original Cognac grape, Folle Blanche covered the vineyards of the Charente before the Phylloxera blight that wiped out vines across France in the 19th century. It's not as common these days but some producers persist with Folle Blanche for its delicate, perfumed character.
Look hard enough around Cognac and you might also find remnants of Colomabrd, Bouilleaux, Chalosse Jurançon, Belzac Blanc and Blanc Ramé. While these varieties exist mostly a reminder of Cognac's history it is possible they will find renewed purpose as the basis for climate-change resistant hybrids.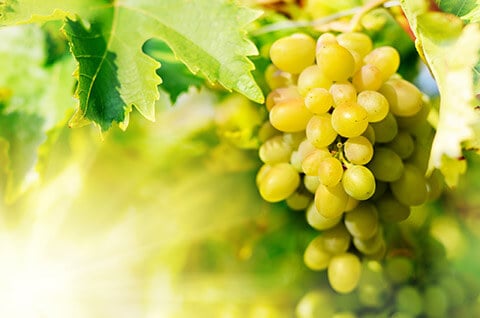 The six crus of Cognac
French geologist Henri Coquand spent ten years in the mid-19th century carrying out history's first scientific study of a wine region. The different soil types and growing conditions he identified helped to define the six crus of Cognac recognised today.
Grande Champagne
The first cru of Cognac produces eau-de-vie that's highly valued by blenders for its elegance and long-aging potential. The iconic Hennessy XO owes its trademark richness to a core of well-aged Grande-Champagne Cognac.
Petite Champagne
Eau-de-vie from Petite Champagne is generally recognised as being of similar quality to those from Grande Champagne. Cognac that comprises a blend of the two premier crus – containing not less than 50% from Grande Champagne is called 'Fine Champagne'.
Borderies
Eau-de-vie from the smallest sub-region is thought to mature quickly and possess a unique nutty quality not found elsewhere. Martell Cognac draws much of its character from the Borderies, which forms backbone of many of its blends including the classic Martell Cordon Bleu.
Fins Bois
While the soil is thought to be less suitable to producing the floral, fruity eau-de-vie favoured by most blenders – there are many examples of the Fin Bois creating fantastic brandies. Château de Beaulon by the Gironde Estuary is particularly celebrated for its complex and long-aged Cognac.
Bon Bois
The largest production area by far, growing conditions vary greatly across the Bon Bois though the region does have small pockets of crucial chalk soil. While only a small amount of eau-de-vie from specific parts of the Bon Bois goes to big houses, there are small producers that showcase what this often-overlooked region is capable of.
Bois Ordinaires
The north-western corner of the Cognac region falls under the sparsely-planted Bois Ordinaires. While the majority of production there has traditionally been used to make liqueur or the local aperitif Pineau de Charentes. Some companies market Cognac that shows the fresh, coastal influence of the region such as Camus' Ile de Re Fine Island.
Age Classifications
Distilling in Cognac typically begins in November and continues through to the following spring. Fresh eau-de-vie is filled into French oak casks, and on the 31st of March it is considered to have begun its aging process.
VS
After two years of aging, eau-de-vie can legally be classified as Cognac. The designation is applied to the youngest component in a blend, so VS Cognac can contain older eau-de-vie as well. Generally speaking, younger brandies will have a fresh, fruit-forward profile.
Try Martell VS
VSOP
Cognac in which the youngest eau-de-vie is four years old are classified VSOP. The name is said to refer to an order placed by the future King George IV with Hennessy in which he requested a 'very superior old pale' Cognac. For many houses, the VSOP is their flagship blend
Try Remy Martin VSOP
Napoléon
Though the term has been in use for many years, the Napoléon classification was officially introduced in 2018 for Cognac aged at least six years. Expect a nice balance of fruit and more mature, earthy flavours.
Try AE Dor Napoleon Cognac
XO
As of 2018, XO has been used to refer to Cognac aged at least ten years – though many contain eau-de-vie that is considerably older. The top of the range for many Cognac houses, an XO cognac will often contain mature notes of coffee beans, leather and dried fruit, broadly known as 'rancio'.
Try Courvoisier XO

Vintage
Cognac containing only eau-de-vie from a single harvest. The governing Bureau National Interprofessionnel du Cognac imposes strict regulations on vintage Cognac so very few houses produce the style. They make great gifts and an excellent way to mark an anniversary.
Try Prunier Vintage Cognacs

Prestige
The absolute pinnacle of Cognac. Prestige blends are specially created by the cellar master to showcase the finest eau-de-vie in their cellars. The most sought after examples can contain Cognac more than 100-years-old.
Try Remy Martin Louis XIII Cognac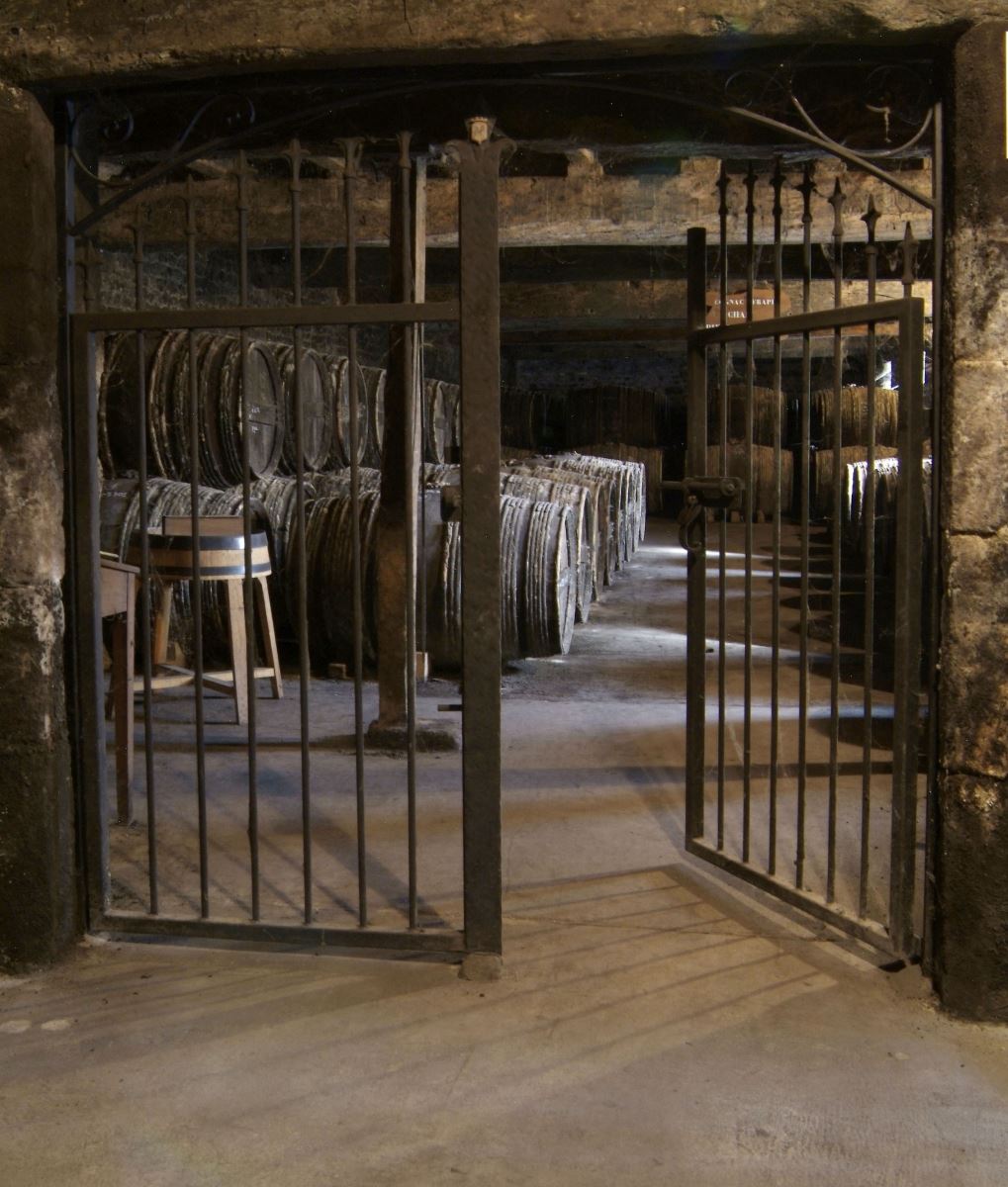 Inside the paradis
The cellars of a Cognac house can contain thousands of casks, some laid down by previous generations. Curating this decade-spanning collection falls to the cellar master, who monitors and cares for the eau-de-vie as it develops. After long years resting, a cask might be deemed to have reached the peak of its potential. At this point the cellar master can choose to blend and bottle it or fill it into glass for preservation.
The most valuable eaux-de-vie reside in cool, dark cellars known as paradis. The glass demijohns that line their walls contain the legacy of previous generations – the work of growers, distillers and cellar masters long gone. Inside the paradis, they can remain unchanged almost indefinitely, waiting for the time when they are needed.
How to drink Cognac
Neat
There's no set way to drink Cognac but if you want to explore all its nuances then all you need is a tasting glass and some time to let it unfold.
Over Ice
Many people enjoy Cognac with ice – particularly young, fruity blends. As the ice melts and the temperature changes, new flavours and aromas will start to emerge.
Long
Cognac makes a fantastic highball and plays well with a number of mixers. Try 50ml of your favourite VS in a tall glass with plenty of ice and a dash of bitters, topped with ginger ale and an orange twist.
In a cocktail
Classic cocktail books are filled with recipes calling for Cognac. To make a classic Sidecar, shake 50ml Cognac with 20ml each of lemon juice and triple sec and strain into a chilled cocktail glass.
To learn more about Coganc
You can visit the annual London Cognac Show where The Whisky Exchange hosts houses from across the region for a celebration of the world's best brandies.
Did you know?
the equivalent of

20 million

bottles of Cognac are lost each year due to evaporation ('The Angel's Share')
More than 97%

of all Cognac produced is exported

It takes 10 litres

of wine to make 1 litre of eau-de-vie

Cognac

doesn't age in the bottle

the way wine does. Like most spirits it's quite stable under glass
You don't have to drink Cognac out of one of those huge balloon glasses. A

small tasting glass

works much better.
The oldest and most expensive bottle ever sold was a 1762 Gautier Cognac was bottled in the 1840s and sold for

£118,580

in 2020
Typical Character and Style of Cognac
Dried Fruit

Christmas Cake

Peach

Toffee

Marmalade

Grape
Close
Price Range ($10 to $250)
Bottling Status (1 selected)
Classification
Region
Producer
Country
Age
Vintage
Strength
Size
Colouring