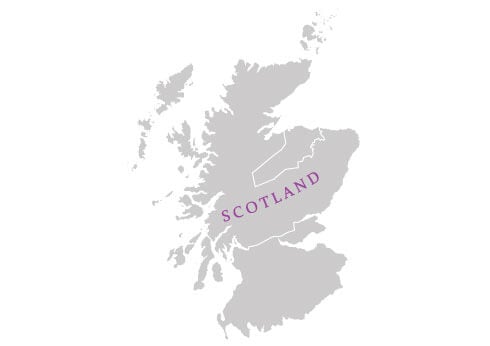 Blended Scotch Whisky
For most people, their first encounter with Scotch whisky involves a blend – but then about 90% of the market is made up of products which combine malt and grain spirit. Blended Scotch is the beating heart of the industry, and its rich variety of blends continues to find new admirers from Shanghai to São Paulo.
Blending: the rules
Blended Scotch whisky is the combination of malt and grain whiskies, matured for at least three years in oak. That's the easy bit. But how many single malts? How many grains? Which ones? What kind of cask have they matured in and for how long? And how will all those flavours marry together?
Making blended Scotch whisky is a fiendishly difficult skill which requires more than a nose for flavour – it takes years of experience, a detailed knowledge of distilleries (some of them now closed), their stocks and how they react to wood and to being combined with other malts and grains. It takes an alarming level of intuition and palate memory. In other words, it's not easy.
Send in the grocers
It started with the shopkeepers and wine merchants a century and a half ago. When changes in the law allowed different malt and grain whiskies to be combined, at the same time enabling more shops to sell whisky to the public, these were the blending pioneers.
Their advantage was that they were used to creating blended products which were greater than the sum of their parts, whether it be tea, coffee, wines or cordials – they were natural blenders with the confidence to add their own names to the whiskies they created as a guarantee of quality and consistency.
Who were they? Andrew Usher, John Walker, William Teacher, James Buchanan, George Ballantine, the Chivas brothers and John Dewar, plus many more – most of them with their names still adorning blended whisky labels all over the world to this day.
A question of taste
In the early days, blending whisky was a good way of taming often fiery malts, with the lightness of the grain rounding off hard corners and softening jagged edges of flavour and alcohol.
But this evolved into something far more subtle and refined, in which painstaking permutations of malt and grain eke out different characteristics in each other, producing balanced and consistent whiskies, but also whiskies of new complexity and depth.
Different house styles emerged too and, while these have developed to fit market demand over the years, the stamp of history remains: Johnnie Walker remains rich and complex, Grant's is all about boldness of fruit and spice, while with Dewar's, the fruit is a touch sweeter and more honeyed. In short? There's a blend out there for everyone.
Did you know?
the world's best-selling whisky, Johnnie Walker, sold more than 20m nine-litre cases in 2013 – equivalent to more than

450 bottles every minute

the distinctive triangular bottle used by

Grant's

was designed by Hans Schleger, a refugee from Nazi Germany, to show off the colour of the whisky – and to allow for easy packing
Cutty Sark was created by London wine merchant Berry Bros & Rudd as a lighter blend to appeal to American consumers during

Prohibition

– but its distinctive yellow label was originally a printer's error
Typical Character and Style of Blended Scotch Whisky
Close
Price Range
Bottling Status
Brand
Age
Vintage
Cask Type
Bottler
Series
Strength
Size
Single Cask
Limited Edition
Flavour Profile
Colouring
Certification
Sustainability