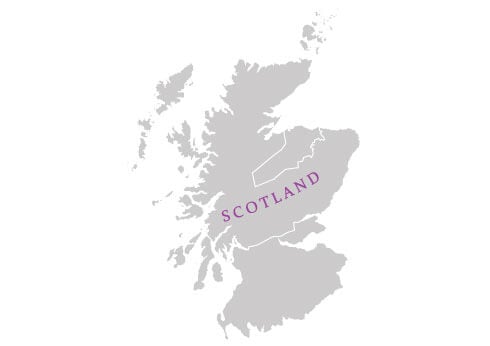 Blended Malt Scotch Whisky
Blended malts are essentially blended Scotch whiskies without the grain element. They combine single malt whiskies from two or more distilleries and, as such, their flavours are as rich and varied as the entire distillery map of Scotland, from honeyed fruitiness to full-on peat smoke.
Spirit of innovation
This is a category where distillers are happy to give their imaginations free rein, mingling the diverse characters of individual distilleries to create new layers of interest and complexity. This free thinking extends to the names of the whiskies themselves: Big Peat, Monkey Shoulder, Sheep Dip, to name but three.
The legal bit
The name 'blended malt' is a relatively recent innovation. Until 2009, these whiskies were usually called 'vatted' or 'pure' malts, but that all changed with the Cardhu affair, which began in 2003.
Such was the success of Cardhu single malt in Spain that owner Diageo found demand outstripping supply – and came up with the idea of making Cardhu a 'pure' or blended malt, combining it with whisky from other Speyside distilleries and renaming the Cardhu distillery Cardow.
Cue a tidal wave of protests from rival companies and whisky enthusiasts, a climbdown from Diageo (Cardow swiftly became Cardhu again) and – eventually – the renaming of the category as 'blended malt' to clarify matters.
But, to this day, many still dislike the new name, and one whisky – The Last Vatted Malt from Compass Box – marks the change in the law with some regret.
A flavour kaleidoscope
Whatever the terminology, blended malts remain a hotbed of innovation in the relatively conservative world of Scotch whisky. Indeed, previous incarnations of The Spice Tree from Compass Box – a rich mix of Highland malts centred on Clynelish – have fallen foul of the Scotch Whisky Association, which ruled its innovative oak maturation technique illegal. Luckily, the method has been tweaked and the whisky is back and better than ever.
Elsewhere, there is a rainbow palette of flavours, from Monkey Shoulder, a smooth-as-silk combination of Glenfiddich, Balvenie and Kininvie, to Douglas Laing's uncompromisingly smoky Big Peat – an Islay masterclass mingling Ardbeg with Caol Ila, Bowmore and the much-missed Port Ellen.
Did you know?
These whiskies are big business in

Taiwan

, which remains by far the world's biggest blended malt market
There's no limit to the number of single malts you can use in a blended malt: while Monkey Shoulder combines only three, Wemyss The Hive is made up of no fewer than

16

, many of them from Speyside
You might think you're firmly rooted in Islay when tasting

Peat Monster

from Compass Box – but peated Speysider Ardmore is a crucial part of the mix
Typical Character and Style of Blended Malt Scotch Whisky
Malt

Leather

Toffee

Dried Fruit

Vanilla
Close
Price Range
Bottling Status
Region
Producer/Brand
Age
Vintage
Cask Type
Bottler
Series
Strength
Size
Single Cask
Limited Edition
Flavour Profile
Colouring
Certification